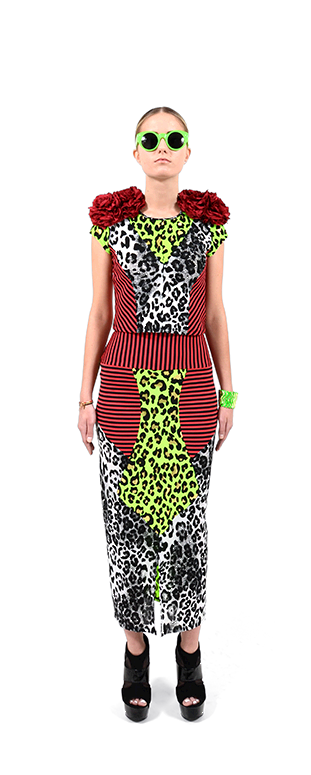 Fall 2012
The Inspiration
The Krystalrae Fall 2012 collection was influenced by the work of sculptor Will Ryman. Ryman began his career using the stage as his canvas, working as a playwright for over a decade. While experimenting with making sculptures of his characters, and seeing them come fully to life, he discovered his true art and calling.
In 2009, he created "A New Beginning," a giant urban garden which he planted in the floor of Chelsea's Marlborough Gallery. In 2011, he created "The Roses,"—a larger than life art installation that lined 10 blocks of Park Avenue with rose sculptures up to 25-feet high.
"The Roses" enlivened the winter urban landscape, transforming a cold, concrete jungle into a vibrant blooming garden. This embodies the Krystalrae Fall 2012 collection.

Krystalrae Fall 2012 Collection